Providing a return ticket to a moment otherwise gone.
Amber Kelley Photography is a husband and wife photography team located in Tulum, Mexico, a small town in the Mayan Riviera. We are blessed with the opportunity to combine our love for travel and photography. Specializing in natural lighting and capturing those truly genuine and candid moments is our passion, those little moments that take your breath away. Shooting weddings, for us, is one of the greatest feelings, we get a chance to be a part of the most special day of your life. Thank you, for considering Amber Kelley Photography to be a part of your dream wedding!
Let us tell your story...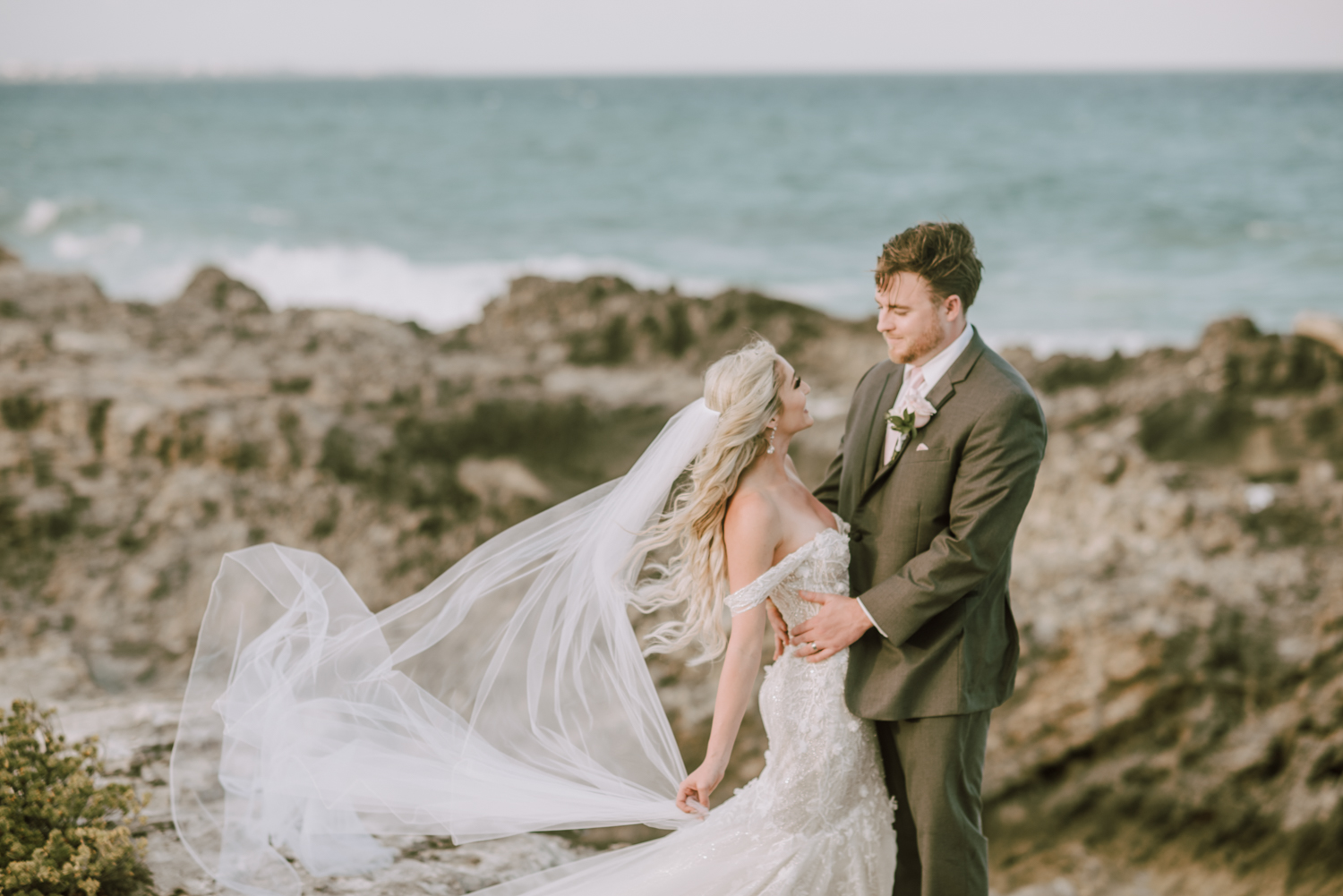 The moments that take your breath away….
The beauty of our well-trained and thoroughly experienced photographers on your big day brings so much more to the memories of your wedding! Where some people think it only comes in handy during the reception, we find the more intimate moments to be the best time for us to have each other. Think about the moment you first see your fiancé on your wedding day, whether during a first look or walking down the aisle. Having two of us allows us to capture the initial reaction of both bride and groom down to the millisecond. Or, as most grooms tend to fight back the true emotion for a few moments, we want to make sure as soon as the true emotion hits, we'll be there and be ready so that you'll have it to cherish forever.
That's not to say that having just one of our well equipped, trained photographers won't allow you to have an amazing overall experience with us! We are all trained to handle the job under any conditions. Working solo allows us to put our own signature style on your wedding day!
Lastly, when we get a chance to get to know you before the wedding, we can make the unfamiliar feel less awkward! Whether it comes from our natural interaction, visual examples of newlywed poses, or the goofy way we joke around with you. The day becomes comfortable and seamless, making your once-in-a-lifetime day a whole lot more enjoyable. By the end of the experience, you will feel like you made a lifelong friend and so will we! Let us work together to personalize and customize your all-inclusive package!
My style
SIMPLICITY. RAW. ORGANIC
I have a weak spot for natural light, and while I can absolutely shoot in artificial light, there is something about the dreaminess you can achieve with the warm haziness the sun casts down on us through the clouds and trees. I am a storyteller, and photographs are one of the very few tangible things we will have left to look back on these precious moments, meaning that my perspective will affect how you remember your most special time! I strive to capture every last little detail, big and small, in the most beautiful and artful way possible. I shoot very candid, raw, and REAL images with a classic timeless feel.
As I always say, you can't make this shit up!
We would love to hear about your wedding day!